USA advisors will appear first and then scroll to the bottom to meet our International Advisors.
Rev. Marsh Hudson-Knapp
Vermont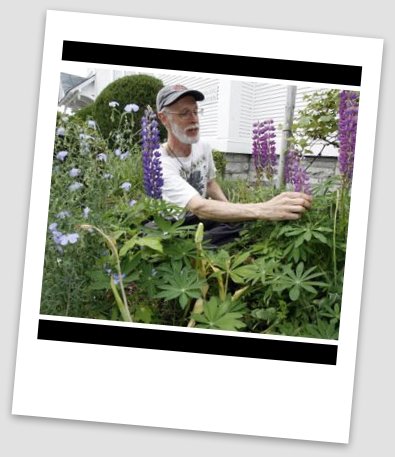 Books written, co-authored or edited by Marsh
Dr. Lytton John Musselman
Virginia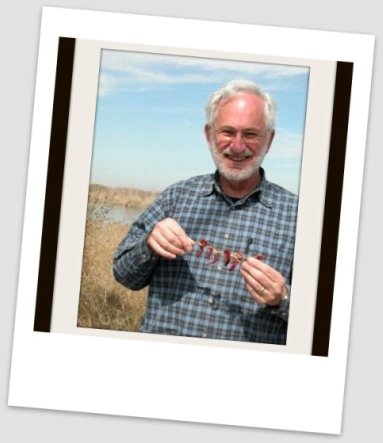 Dr. Musselman holding the pistillate inflorescences or Populus euphratica with the Euphrates River in the background.

Eastern Syria at the city of Deir Ezzor. March 2007.

This tree is likely the "Willow of Babylon" mentioned in the Bible
Plants fascinate Lytton John Musselman. He is intrigued by their diversity of form, function, and habitat, and especially enjoys studying them where they live — on mountain slopes, in tidal rivers, or in deserts.
Dr. Musselman has studied Bible plants for three decades and has published several books — including Jordan in Bloom (2000), which was commissioned by Queen Rania Al-Abdullah — and numerous articles on their identification, symbolism, and use in the holy writings.
He received his Ph.D. in botany from the University of North Carolina, Chapel Hill, and is currently the Mary Payne Hogan Professor of Botany and chair of the department of biological sciences at Old Dominion University in Norfolk, Virginia. In May 2004, he was awarded the Provost's Award for Leadership in International Education.
Dr. Musselman has lived and worked in several Middle Eastern countries, serving as a Fulbright professor at the American University in Beirut (he has held three Fulbright awards), and he travels to the Middle East annually.
Articles by or about Dr. Musselman
Books written, co-authored, or edited by Dr. Musselman
Figs, Dates, Laurel, and Myrrh : Plants of the Bible and the Quran
Lytton John Musslman. Forward by Garrison Keillor
Shirley Pinchev-Sidell
Washington (State)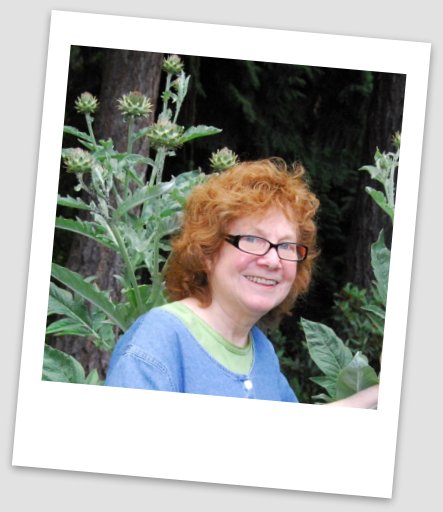 Shirley Pinchev Sidell

---

Biography


Avid expert gardener Shirley Pinchev Sidell is called a visionary by those who know her. Combined with her Master of Fine Arts in Photography, Shirley's passion is her garden and taking photographs of flowers and plants from world famous gardens, such as Tivoli Gardens, Copenhagen, Denmark, and Monet's garden at Giverny, France. This website is an illustration of her skill, talent and her desire to share and learn with other gardeners. Individuals from any geographic area can help develop their own plans, projects, theme gardens, and programs using these online extensive resources.

Trip to the Holy Land

She conceived the Biblical garden theme during a trip to the Holy Land several years ago. Most of the plants she saw were familiar because "we share similar growing conditions and many of the same plants are found in my own garden," she notes.

Ancient Plants in Modern Gardens

Shirley not only has helped create a marvelous Biblical garden at her temple, but also expanded her growing and sharing horizons around the world . The Congregation B'nai Shalom synagogue is located on an eight acre hilltop in Walnut Creek, CA.
It sounded like a dream when Shirley announced her vision to the world to help "build a Bible garden in every home, church, synagogue, or temple..." using the Internet. Traveling throughout the world, and studying Bible gardens, Shirley has obtained a wealth of knowledge on Bible plants and Bible gardens

Since 1994 Shirley Sidell has been the chair of the landscape committee at the synagogue. She wanted to begin a Biblical garden at the synagogue in Walnut Creek, but she could not find adequate resources for the design to support and enhance the plants. As she continued research, she began assembling a database which led into another productive direction which is this website. In the past three years, gardening friends have donated millions of seeds. Others have spent hours cleaning and sorting seeds for her Free Seed offer via this website.

Next on Shirley's horizon will be her lecture series with audiences ranging from experts to novices. Shortly, the site will post her lecture schedule. She is making CD-Roms of many photographs so that you can leisurely look at her snapshots without having to be on the internet.

This website is the result of her experience with Bible plants, photography, and gardening.

Dedication of the Biblical Garden

The B'nai Shalom Synagogue Biblical garden of Walnut Creek was dedicated on February 8, 2002. In keeping with Shirley's focus on accuracy and shared information, all plants are well identified with descriptions and botanical as well as Scriptural references. More than 40 different plants and trees that are mentioned in the Bible are growing on the grounds of the Synagogue.



Professional Background


Shirley is the President and CEO of Contract Management Group, Inc., a consulting firm specializing in assisting California companies to qualify and obtain funds from the California Employment Training Panel.



Education


California State University, Hayward. Bachelor of Arts Degree, Triple Major, Painting, Ceramics and Sculpture

California College of Arts and Crafts, Oakland, CA., Master of Fine Arts Degree, Photography

Special Assistant to Dr. Bez
Shirley is mentoring and tutoring Dr. Ed Bez in regard to biblical gardens; how they are created, maintained and propagated. She is imparting her years of experience and a sense of vision, mission, and goals to him.
As the founder of biblicalgardens.org she has passed on the mantle of leadership to the Biblical Botanical Gardens Society-USA, over which he serves as director. As she is able, Shirley will remain an active contributer to several BBGS forums, dicussions and programs. She serves now as a professional advisor to BBGS , a pithy sage of wisdom and direction, as well as a mother figure to the society's constituents.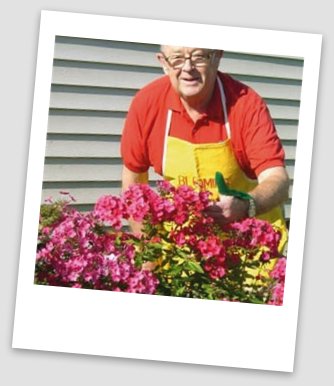 What do a former U.S. intelligence officer, a gardener, and a lover of Scripture have in common? These roles all describe Allan Swenson, a gardener and international journalist who has written more than 60 published books
Meet Allan A. Swenson...
author of more than thirty gardening books and has been a syndicated columnist for more than twenty-five years. He is featured columnist for Gardener's Notebook and TV's "Dr. Plant". Mr. Swenson also appears regularly on the Christian Broadcasting Network's 700 Club with his gardening feature, "Let's Grow Together." He lives in Kennebunk, Maine.
Books written, co-authored, or edited by Allan
Swenson, Allan A. Plants of the Bible and how to grow them. New York, Citadel, 1995.
Swenson, Allan A. Flowers of the Bible: and how to grow them. New York, Citadel, 2002.
Swenson, Alllan A. Herbs of the Bible and how to grow them. New York, Citadel Press, 2003.
Swenson, Allan A. Foods Jesus ate and how to grow them. New York, Skyhorse Publishing, 2008.
Charles Allen Sourby
New York (of blessed memory)
We note with bittersweet compassion the passing into glory of our friend and fellow BBGS-USA Director, Charles Allen Sourby, MS Ed. HTR on June 7, 2011.
We remember Charles for his great work, his bravery and his astonishing good cheer in the face of adversity that would have wilted lesser spirits. Although a quadriplegic for many years due to multiple sclerosis, Charles remained an effective advocate of 'Green' therapy and biblical botanical gardens, publishing his last work this past April.
The hurly-burly world beyond our gardens will little note his passing, but we who knew him know his enduring legacy brilliant thoughts, lovely gardens and effective, healing therapy. We give thanks for the grace that led him into our company and for the many gifts he shared with us. We sorrow that we shall miss his lively conversations and and loving, undaunted spirit for a little while until we too go on to claim the promise.
When next you tend your garden or plant something new, think of him and utter a little prayer.
George Herbert perhaps had in mind a life and passing like his when he penned these lines in 1633:
Bitter-Sweet
Ah, my dear angry Lord,
Since thou dost love, yet strike;
Cast down, yet help afford;
Sure I will do the like.

I will complain, yet praise;
I will bewail, approve;
And all my sour-sweet days
I will lament and love.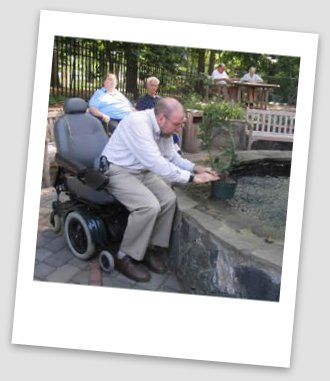 CHARLES ALLEN SOURBY MS Ed.HTR

I am Registered Horticultural Therapist (HTR) with multiple sclerosis. I began my career at YMCA Camp Sloane as Charlie Nature.Then, I worked at the Kitchawan Research Station of the Brooklyn Botanic Garden. Later, I established several vegetable gardens for group homes while working as a gardener on the Rockefeller Estate. I paired-up with community based therapeutic recreation (TR) programs: North East Westchester Special Recreation and Southeast Consortium; Residential Treatment Facilities (RTFs): Green Chimneys and The Children's' Village; at Calvary Hospital's "state of the art TR program" & in several Nursing Homes. I brought the out-of-doors in.

My interest in Horticultural Therapy (HT) grew out of my work. I used horticultural skills, supplies and adaptive equipment. I practiced HT in groups, one-on-one, with volunteers, staff & students my whole career. I taught classes and coordinated the Horticultural Therapy Continuing Education program at the New York Botanical Garden. In part, I initiated raising its standards and helped get it accredited by the American Horticultural Therapy Association. (AHTA). My interest in Therapeutic Recreation grew out of a vigorous outdoor lifestyle: Hiking, Caving, Back Country Skiing, Paddling, Gardening, Nature Study, Camping, Outdoor Music Festivals and Traveling.

HT & TR reaches everybody including developmentally disabled children, teens and adults; physically disabled children and adults; behavioral health patients; incarcerated individuals; veterans; physical rehabilitation patients; cancer patients and myself. I believe in the healing power of people, plants, pets and lately, assistive technology. I battle severe Multiple Sclerosis every day. My goals for dealing with MS include developing MS self help groups, enjoying early retirement, writing books, taking accessible vacations, going on accessible camping trips and raising my daughter.
From left to right, Cassie, Page, Laura, and Charles.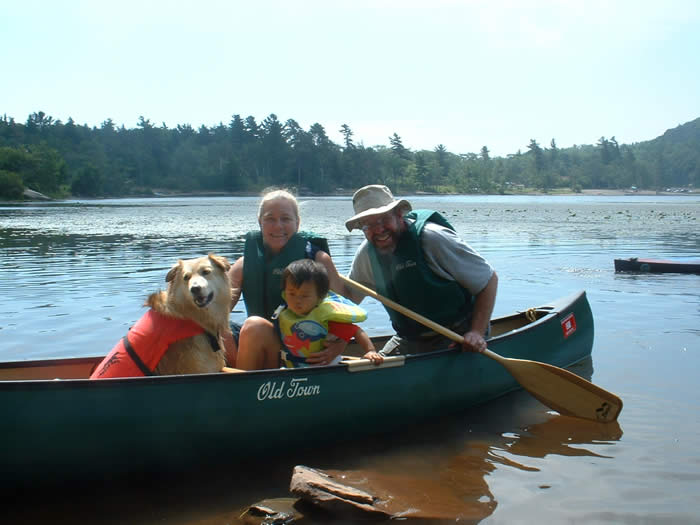 Articles by or about Charles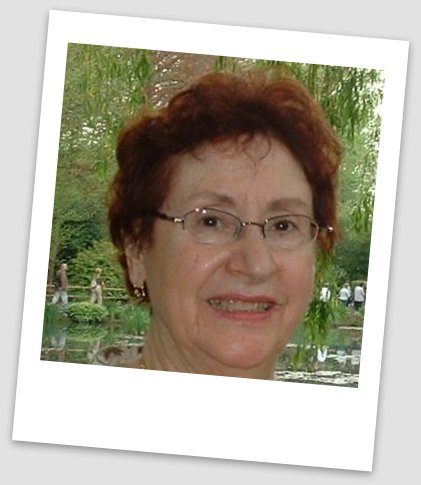 Vincenzina attributes her love of flowers and herbs and "all things growing" to her parents, immigrants from Sicily who brought their love of the land with them when they came to the United States. Her mother talked about the beautiful gardens in Taormina while her father remembered the land his family tilled outside their village on the lower slopes of Mt. Etna.
A gardener for many years, she became interested in plants of the bible after publishing her first book, Mary's Flowers: Gardens, Legends and Meditations. She spent several years researching bible plants and the land of the bible, visiting the Holy Land as well as biblical gardens in the U.S. and Canada before publishing Healing Plants of the Bible. The book earned a first place tie in the spirituality-hard cover category of the 2003 Catholic Book Awards competition sponsored by the Catholic Press Association of the United States and Canada.
As a member of the Herbies volunteers at Cox Arboretum in Dayton, Ohio, she helped tend the biblical plant section of the herb garden. She has given presentations about bible plants and gardens to various groups in the Dayton area and elsewhere and continues to do so.
She is a graduate of Wayne University in Detroit and Loyola University of Chicago.
Books written, co-authored, or edited by Vincenzina
Mary's Flowers: Gardens, Legends and Meditations,
By Vincenzina Krymow, St. Anthony Messenger Press, 1999.
Healing Plants of the Bible: History, Lore and Meditations,
By Vincenzina Krymow, St. Anthony Messenger Press, 2002.
The Biblical Botanical Gardens Society (BBGS) is pleased to announce that Mr. Ben Simms from Atlanta, Georgia has been appointed the Landscape and Environmental Project Manager for the Oasis Project.
Ben has been working with Dr.Ed Bez, Director of BBGS, over the past several years developing Creation care educational vistas, environmental planning for the Oasis Project, and landscape designs for botanical gardens. Ben's knowledge and experience working to create a responsible stewardship of natural resources has been a true inspiration to our Oasis Project Team.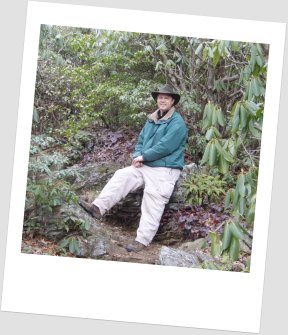 Sara Gold, director of The WildFlowers of Israel, Gimzo, Israel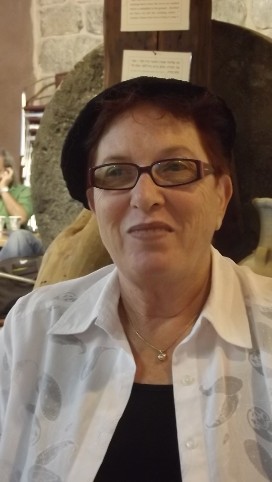 Nissim Krispil , Naturalist and author,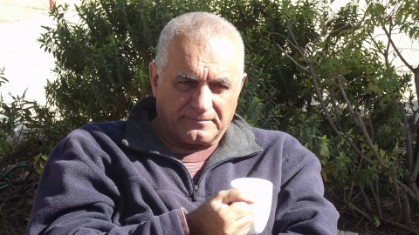 Dr. Tova Dickstein, Expert in ancient foods from the Mediterranean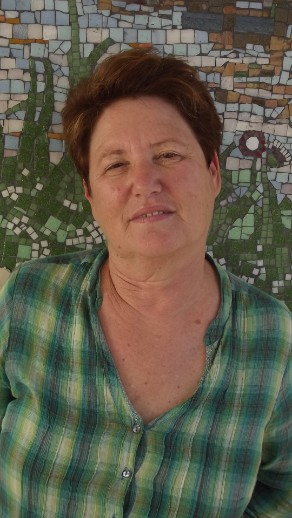 Saila , Curator of the Biblical Gardens at Yad Hashmona, Israel