Herb Garden
A herb garden is a garden dedicated to the cultivation of cooking, herbal tea, medicinal, aromatic, and/or sacred use herbs (from the Lands of the Bible).
Rock Garden
A garden with rock outcroppings, low-growing, desert perennials and cacti. Rock garden plants generally prefer the hot, dry conditions produced by the surrounding rocks.
It can also be a garden highlighting different kinds of rocks (geology) gathered from the Lands of the Bible(geography).
Children's Garden
It is a special garden designed for the young and the young at heart to explore and discover the natural world and the biblical world at the same time.The Garden provides horticultural experiences (using biblical flora) for creative and imaginative play.

Aquatic Garden
Water feature with focus on aquatic plants (papyrus, lotus etc) but may also contain fish. (primarily St. Peter's fish)

Memorial Garden
A memorial garden is special designed to remember and honor loved ones who have past on. A selected flower, plant, scrub, tree or herb is provided by the family and planted in their honor. A plaque identifies the the loved one and the the plant.
This has proven to be a more satisfying way to honor than the tradition funeral floral arrangment which fades in days.
Prayer Garden
An appealing landscape that may or may not features Biblical plants. All flora is viewed as the handiwork of God and thus can be useful in relating biblical, moral/ethical and devotional truths.
Often Bible verses are used in the gardens to fulfill the educational and spiritual desires of all who visit. The space and selected plants are design to allow for spiritual reflection, meditation (listening) and private prayer.
http://www.prayergardeners.com/gethsemane/index.html
http://hartfordprayergarden.com/
Birds, Bees, and Butterflies
One segment of a biblical garden may include a wild flower section that is particularly attractive to beneficial birds, bees and butterflies.
Pollinators are essential to the healthy growth of any flowering garden. The presence of wildlife in the garden just highlights the beauty and bounty of God's creation.
Mission Garden
A mission garden is either a seperate section to a Bible garden or a portion of the produce (vegetables, fruits, herbs etc.) from the garden which is given to the hungry and less fortune in one's community. It is an act of Agape love; selfless sharing of blessings with others.
Labyrinth
A labyrinth is a circular pathway wound around itself until it reaches the center. Since ancient times they have been used meditatively for clergy to walk in search of a deeper spiritual awareness.
http://www.labyrinthsociety.org/
Faith Gardens
Other religious faith communities also enjoy creating and maintaining faith gardens e.g., Muslim, Buddhist, Baha'i and et al.
Healing Gardens
Research has shown that involvement in Healing gardens aka., therapeutic horticulture helps to maintain or improve life satisfaction/quality of life of participants.?
There is a "people-plant" connection recognized by both traditional and alternative medical establishments. Many such programs grow plants mentioned in the Bible to further focus on the spiritual aspect of humanness and healing.
http://www.horticulturaltherapy.info/
Sermon in the Sod Gardens
There are as many creative ideas about the uses of biblical plant or plants for religious purposes and themes as there are gardens. Here is an example of a Christian Farmer that creatively used trees to proclaim his faith. See photo just below.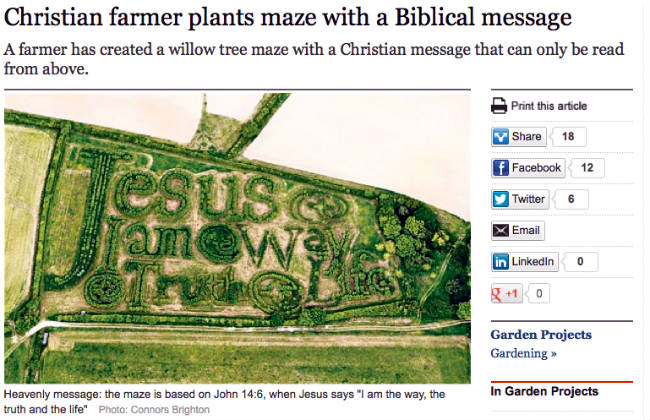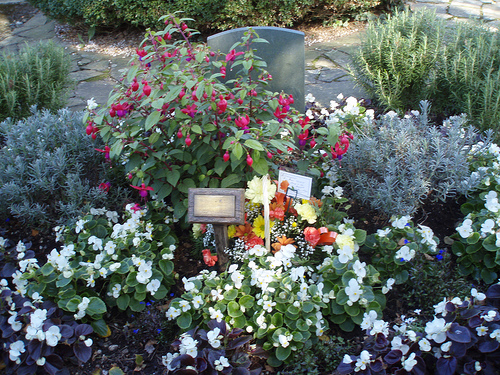 Memorial Garden: note the brass plaque in memorium of a departed love one as well as the beautiful arrangement of flowers and plants.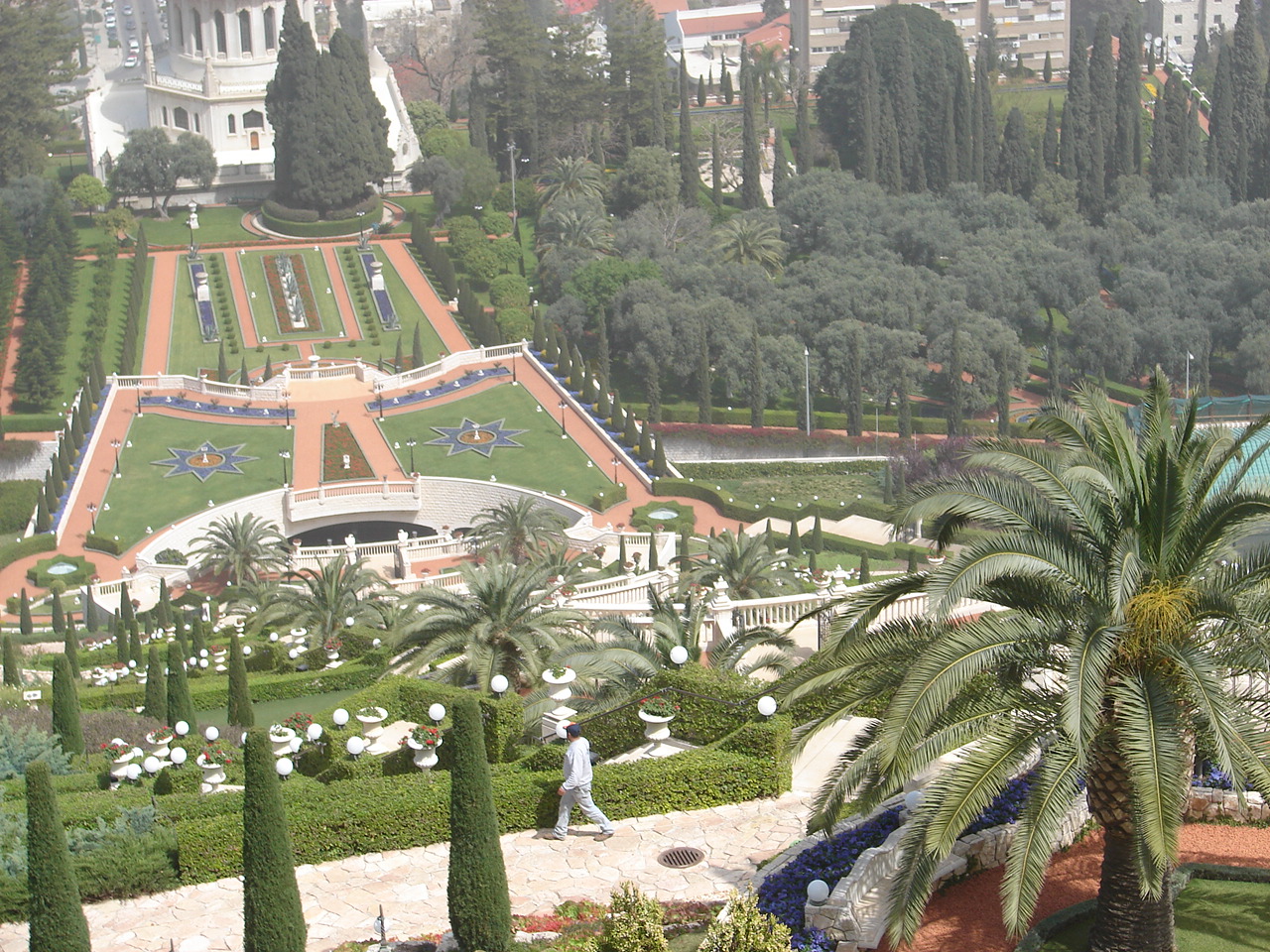 The impressive Baha'i Shrine and the immaculate, majestic Gardens located in Haifa, Israel. Excellent example of a Faith Garden. Photo by Dr. Ed Bez, 2008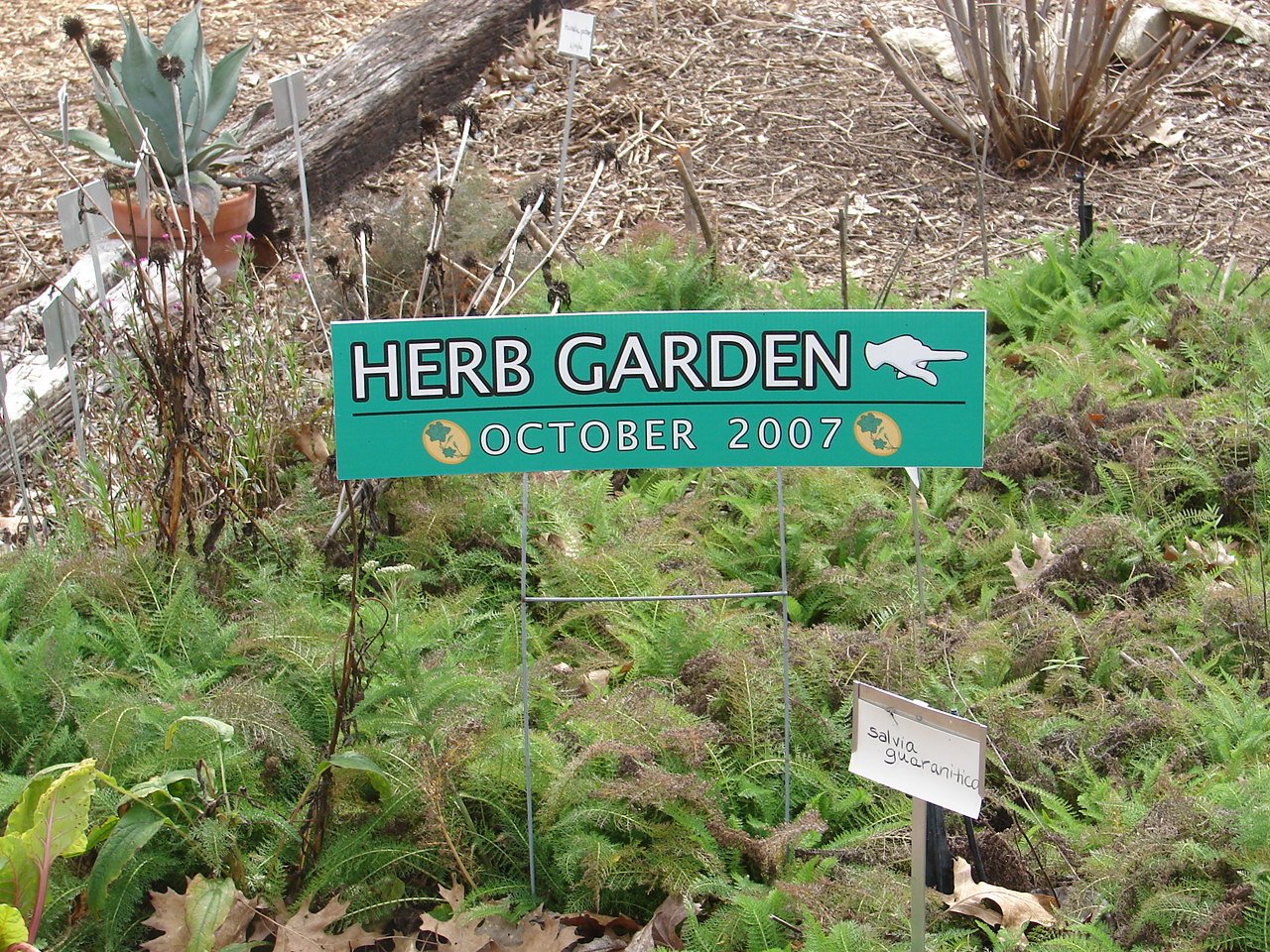 Herb Garden - Tallahassee, Florida , Leon County. Photo by Ed Bez (April 28,2009)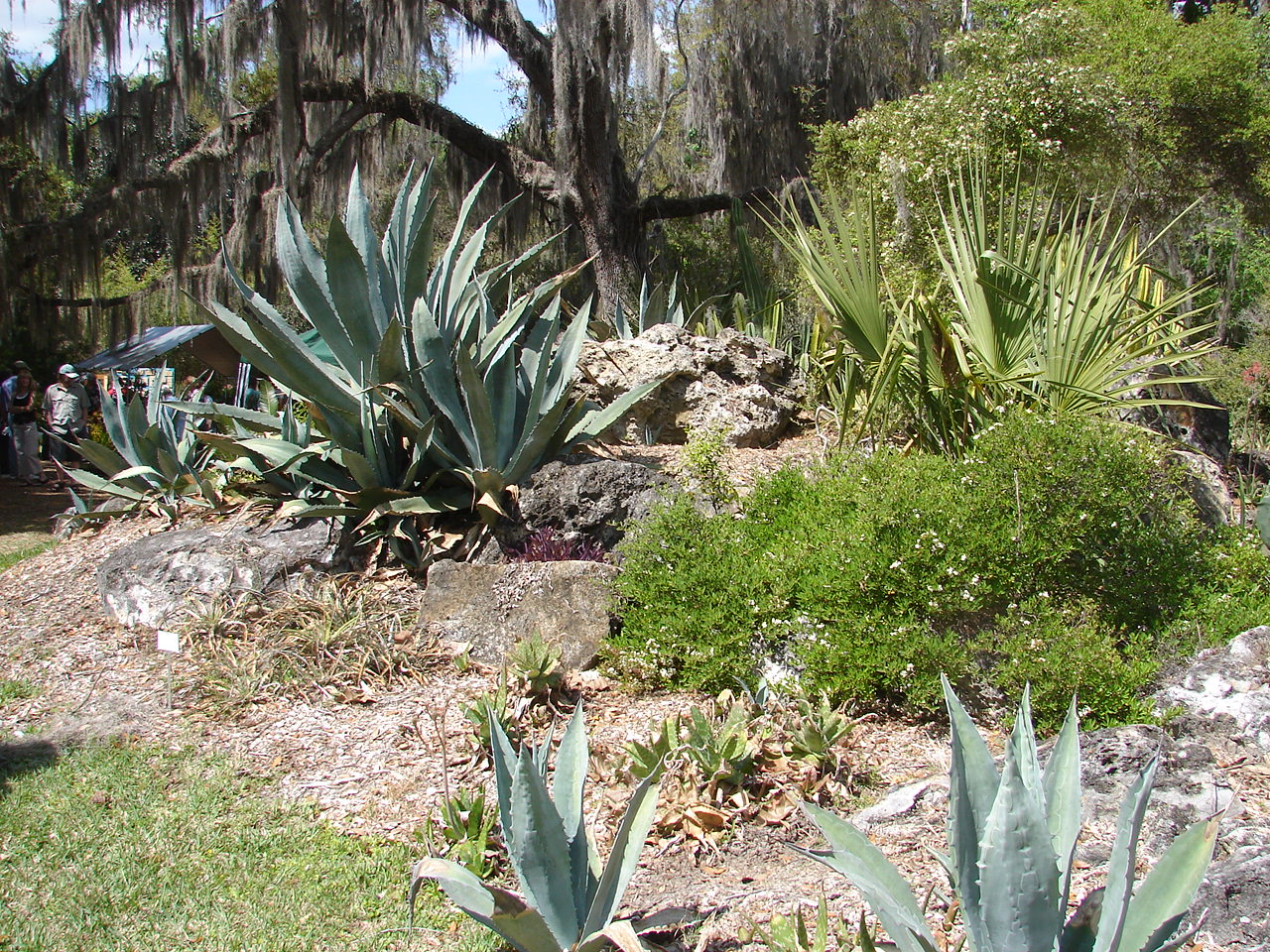 Rock Garden (containing Desert plants) at Kanapaha Botanical Gardens, Gainesville, Florida. Photo by Ed Bez (March 21, 2009)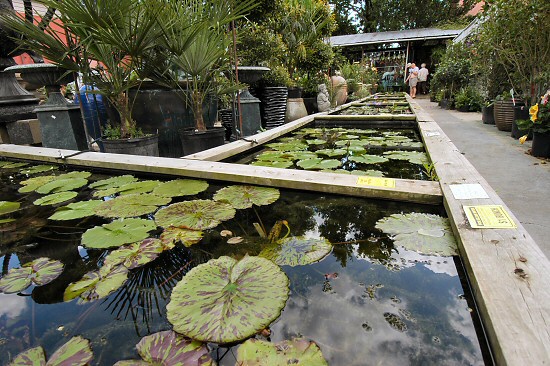 Water lilies at American Aquatic Gardens, New Orleans, LA.. Photo by James Edmunds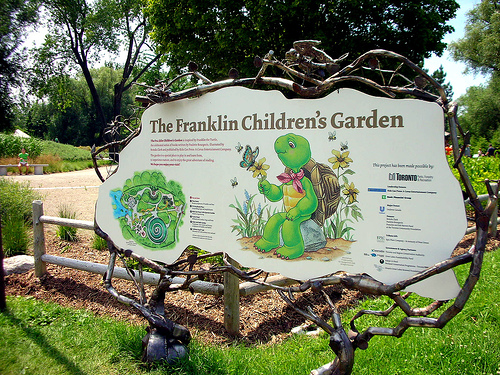 The Franklin Children's Garden. Toronto, Canada. Flowers, fascination and fun for kids.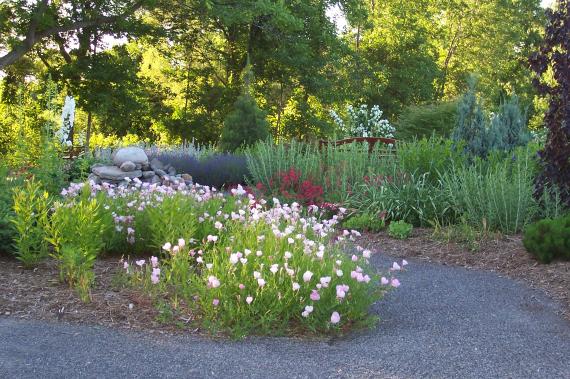 Prayer Gardens near Syracuse, New York maintained by a Non-denominational church, Faith Chapel.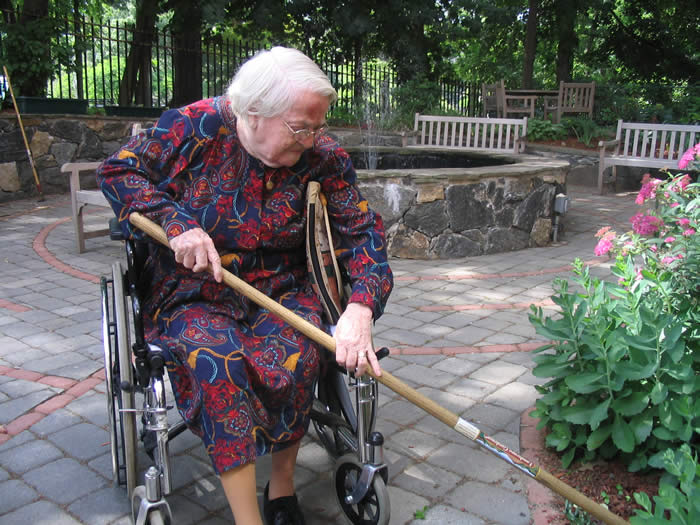 Healing gardens aka horticultural therapy program in New York.
Photo by Charles A. Sourby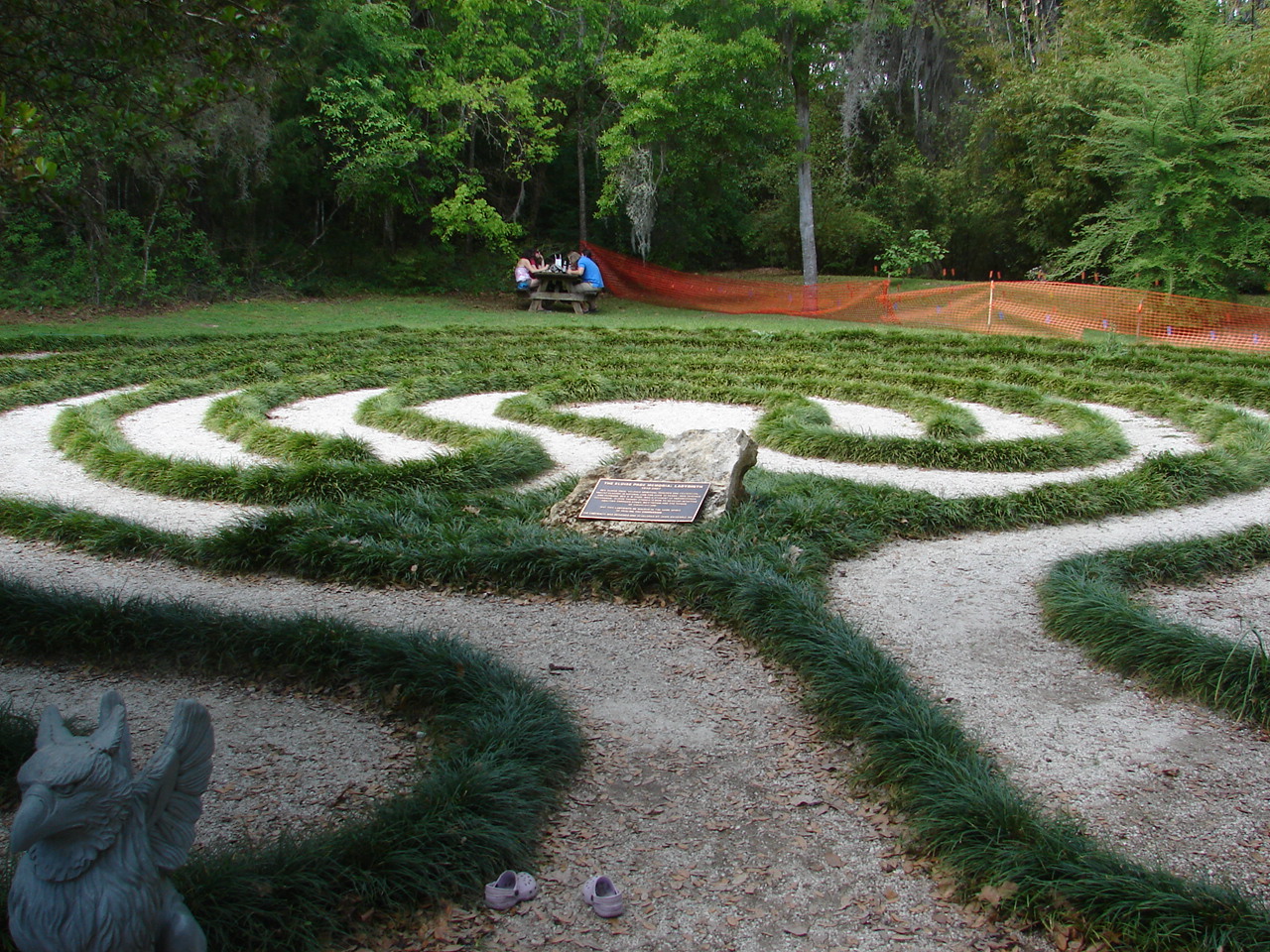 Labyrinth at Kanapaha Botanical Gardens.
Photo by Ed Bez (March 21, 2009)