Bible Garden Directory - USA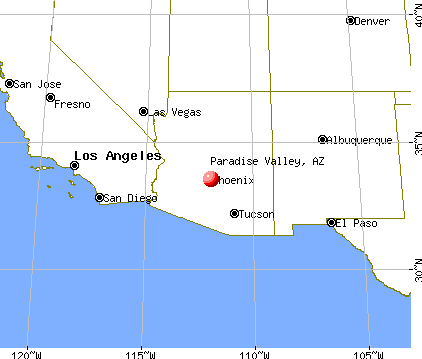 ARIZONA
Paradise Valley United Methodist Church
4455 E. Lincoln Drive
Paradise Valley, AZ 85253
Phone: 602-840-8360
Fax: 602-840-8767
The Biblical Garden at Paradise Valley United Methodist Church was created as a sacred place of healing and beauty that honors the presence and grace of our Lord. It was first planted in the 1960s, soon after the congregation was founded. It was designed for visitors—human and otherwise—to experience a garden of plants mentioned in the scriptures.
The renewal of the garden began in 2008 with an added emphasis on created sacred space. Visitors are invited for a quiet stroll, a time of meditation or a picnic in the Biblical Garden, and while you're there, stop in to pray or reflect in the little chapel, which is open 24 hours a day.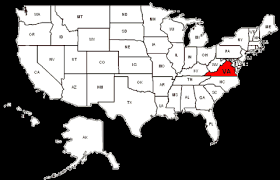 VIRGINIA
Roanoke, VA (24018)
St John Lutheran Bible Garden
4608 Brambleton Ave
Contacts:
Dr. Carolyn Adams Roth - Shepherdess of the Garden
& Regional Director
540-204-4225
Rob Robertson - Church Administrator
540-774-0712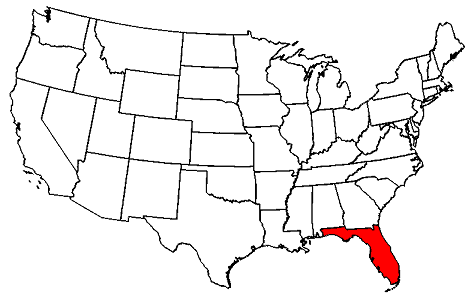 FLORIDA
Gainesville, Florida (32605)
Notestein Biblical Gardens
3701 NW 17th St.
Contacts:
Jim and Emily Notestein - BBGS Regional Director and Grower
352-372-2107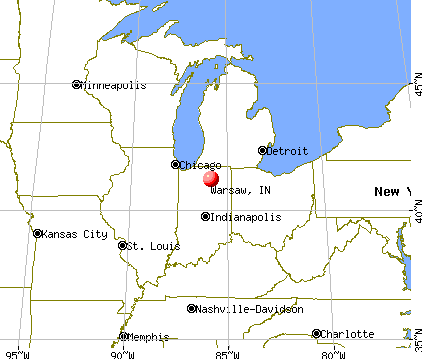 INDIANA
Warsaw-Winona Lake Region
347 N. Buffalo St.
Warsaw, IN 46580
574-267-6218
Located at the Corner of Canal Street and SR 15N
Contacts: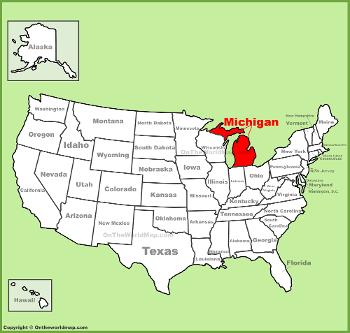 MICHIGAN
5075 West Maple Rd.,
West Bloomfield, MI 48322
Phone: 248-851-6880 Fax: 248-851-6488
The Louis and Fay Woll Memorial Bible Garden is located on the campus of Congregation Beth Ahm. People of all faiths are encouraged to visit the Garden for learning or reflection. The Garden is also available for small social and ritual gatherings. The Garden is open in the spring, summer, and fall from sunrise to sunset.
You may visit the Garden at your convenience. However, if you also wish to tour the synagogue, please contact the congregational office at 248-851-6880 to schedule your visit.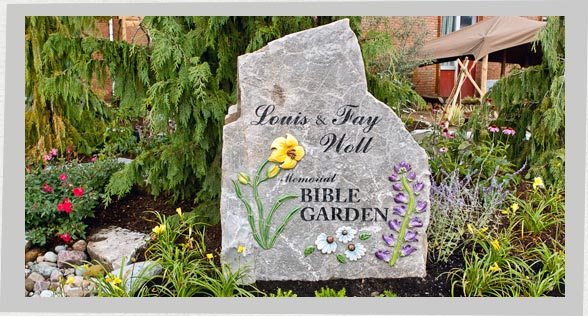 Bible Garden Directory - Europe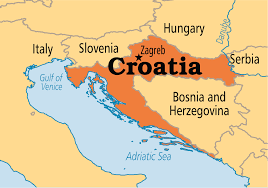 Croatia
A mountainside Eden's paradise, a trimmed and tranquil garden with the
1189 little church of Marija od Špiljana in its center. The concept of the garden is biblical, meaning that plants in the area are those mentioned in the Bible. Actually, there are more than 125 plant species noted in scriptures and throughout the garden there are signage that tell you what the various plants are such as a rose garden, Jude's tree, laurel, acacia, spices, aromatic herbs, apple trees, vines, olive trees, fig tree are more; all species that have been growing on the Kozjak mountain for centuries.
Bible Garden Directory - Middle East