Creation Care and Stewardship
All I have seen teaches me to trust the Creator for all I have
not seen. - Emerson

BBGSUSA endorses Evangelical Environment Network.
The Evangelical Environmental Network (EEN) is a non-profit organization that seeks to educate, inspire, and mobilize Christians in their effort to care for God's creation, to be faithful stewards of God's provision, and to advocate for actions and policies that honor God and protect the environment.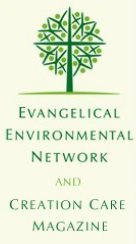 If it were not for the outside world, we should have no inside world to understand things by. Least of all could we understand God without these milions of sights and sounds and scents and motions, weaving their endless harmonies. They come out of his heart to let us know a little of what is in it.
George MacDonald, in The Highlander's Last Song
If I am going to be in the right relationship with God, I should treat the things he has made in the same way he treats them.
Francis Schaeffer, Pollution and the Death of Man.
I find myself becoming more and more an advocate of the true ecologists where their recommendations are realistic. Many of these people have done us an essential service in helping us preserve and protect our green zones and our cities, our water and our air.
Billy Graham, Approaching Hoofbeats, 1983.
Christian people should surely have been in the vanguard of the movement for environmental responsibility, because of our doctrines of creation and stewardship. Did God make the world? Does he sustain it? Has he committed its resources to our care? His personal concern for his own creation should be sufficient to inspire us to be equally concerned.
John R.W. Stott, from the introduction to Under the Bright Wings, 1993.
Articles
September 22, 2008. Barna Research Group
Evangelicals go green with caution.
Most Christians are not satisfied to be mere observers of the green movement. Three-quarters of self-identified Christians (78%) agree they would like to see their fellow Christians take a more active role in caring for God's creation in a way that is both informed and biblical. Among evangelicals, 90% would like Christians to take a more active role in caring for creation, with 67% agreeing strongly. This sentiment is firmly endorsed by a majority of active churchgoers who are Catholic (52%), mainline Protestant (62%), and non-mainline Protestant (67%).
Read more…
http://www.barna.org/barna-update/article/13-culture/23-evangelicals-go-qgreenq-with-caution
A recent Barna poll indicates that 90 percent of evangelicals in America would like to see Christians do more to care for God's creation. At the same time, 74 percent are skeptical about the causes of global warming and suspect media exaggeration.