Press Release
July 19, 2015
BBGS President visits a nominee site for BBGS Garden of the Year
Sunday afternoon, July 19th, Dr Ed Bez and his lovely wife Rachel visited the St John Lutheran Church Bible Garden in Roanoke, Virginia.
A short film was shot on the campus of the garden; the film will be edited and then posted online for all to enjoy.
St John Lutheran Bible Garden has been nominated for the prestigious "Bible Garden of the Year" award given by the society every fall. The garden's 2015 brochure lists 50 species.
Dr. Carolyn A. Roth services as the director or 'shepherd' of the garden project.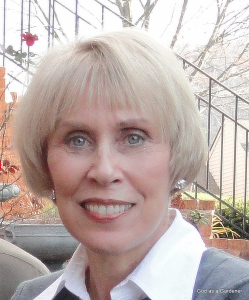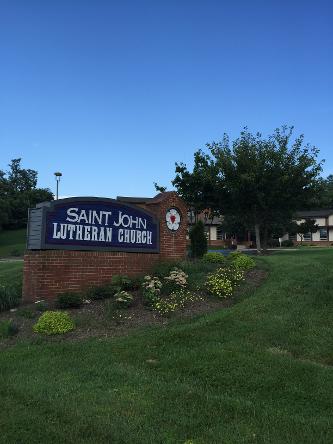 May 30, 2015
- East Metro Atlanta Biblical Garden Club meets - 6:30 PM at the
Church at Covington
, Oxford, Georgia. Talk: Types of biblical gardens, election of inaugural officers and a video tour of the LARGEST biblical garden in the world; Neot Kedumim, Israel.
March 14, 2015 - Marked an important step in the growth of the society. On that day we will formally charter the first Biblical Botanical Garden Club here in the Greater Atlanta, Georgia area. The formation meeting is open to anyone. It begins at 1 PM at the Church of Covington, Oxford, Georgia. We are looking to charter other chapters/clubs throughout the USA and even internationally.
We are pleased to announce our dear BBGS friend, Shirley Pinchev-Sidell has launched 'Accessible Gardens', a unique and vitally important gardening website for everyone. Please take a moment to visit her website Click here.
BBGS director now Georgia Master Gardener
PRESS RELEASE
April 1, 2014
The BBGS takes great delight in congratulating Doctor Bez on having successfully completed the arduous Georgia Master Gardener course and his elevation on 31 March to the esteemed company of Georgia's elite gardeners. Georgia Master Gardeners, like those in every state, serve county communities by teaching advanced, research based garden knowledge and know-how in five major areas: Environmental Stewardship, Home Food Production, Youth Gardeners, Value of Landscapes and Gardening Health Benefits. Doctor Bez plans to use his new title and its associations to weave Biblical Botanical Garden concepts into the fabric of Georgia gardening. His hard won, in depth knowledge will also serve our association well and be of invaluable worth as the BBGS founds its southern home garden here, this year.
Please join us in wishing Doc Bez a hearty ''Well Done" on his magnificent achievement.
The greatest compliment you can pay him now? Ask him for advice.
Photo:
2014 Rockdale County Georgia Master Gardener Cohort.
Dr. Ed Bez, top left , back row.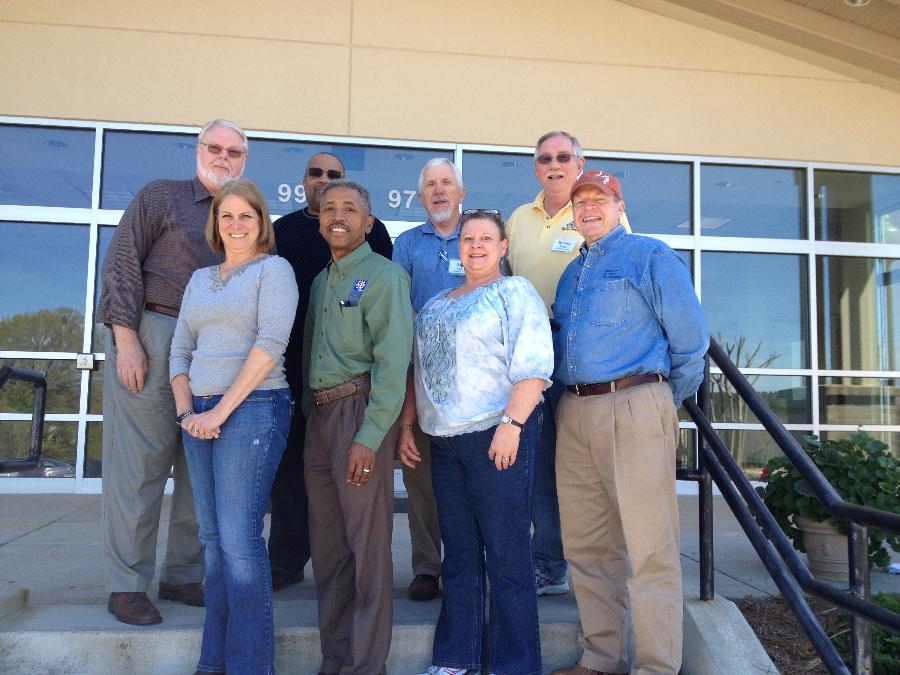 BBGS visits the Rodef Shalom Biblical Gardens
Pittsburgh, Pennsylvania
What a lovely experience we recently enjoyed. We were treated to a private tour of the largest biblical garden in the United States. Surprisingly, it is located in of all places in Pittsburgh, Pennsylvania. Who would have imaged that such a beautiful and inspiring biblical garden (housed at Temple Rodef Shalom) and visited by thousands each summer would have thrived in the harsh winters of the northeast?
The gardens include species mentioned in the Bible along with plants which are not mentioned in the Bible but have common names which allude to Biblical characters, events, or places, e.g., Angel's wings ( Caladium bicolor), Egyptian Star (Pentas lanceolata) or Adam's needle (Yucca gloriosa).
Irene Jacobs is the visioneer of this amazing collection and to our delight and honor she walked us through the gardens. Irene is married to her Rabbi/Scholar husband, Walter, who has been the chief supporter of her efforts over these past twenty-six years. Yes, the gardens are Twenty-six years old this year.
The society has determined to honor her for her outstanding work in an award to be presented at a later date. We will post all of the details when they have been finalized.
Enjoy the photo journal of our heavenly flora tour.
Dr Ed and Rachel Bez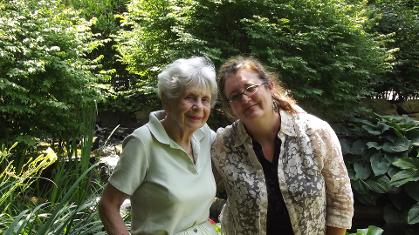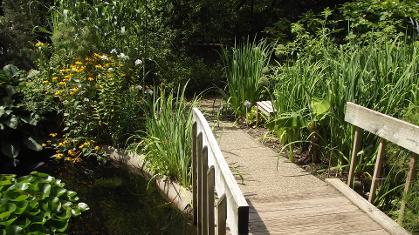 Left to Right
Irene Jacobs, Founder/Director Rodef Shalom Biblical Gardens and Rachel Sluss Bez.
In the Biblical Gardens - Bridge over the "Jordan River" section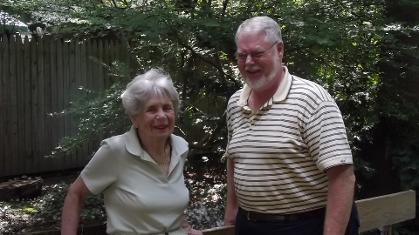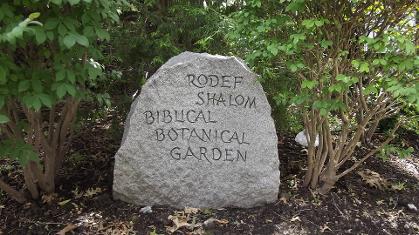 Irene with Dr. Bez, President of the Biblical Botanical Gardens Society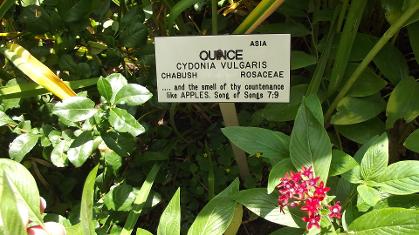 Above and below: a series of pictures taken at the biblical gardens at Rodef Shalom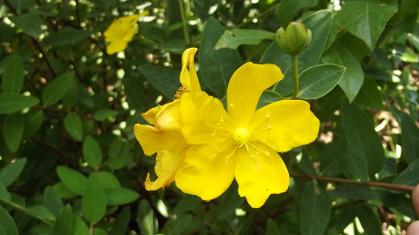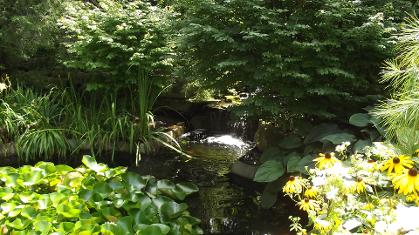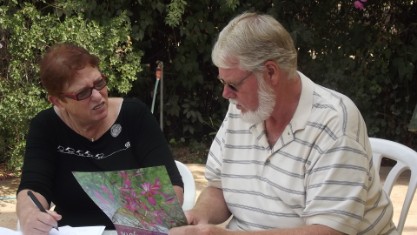 Sara Gold, director of Wildflowers of Israel and BBGS director, Dr Ed Bez finalizing plans for long-term collaboration. Watch for exciting programs and projects to be announced in the coming months.
Gimzo, Israel
October 24, 2011
I'd like to introduce you to an amazing website that presents the native and Biblical wildflowers of The Land of Israel – WILDFLOWERS OF ISRAEL.

This website is devoted to the study of wild plants of the Land of Israel which were a focal point of interest to people all over the world for many years. Everybody who is interested in the nature and the environment of this Land will find there a wealth of information regarding all kinds of plants. Special emphasis has been given to references to the plants in the Biblical scriptures and scholarly literature.

The database can be searched using scientific and common English names. As time and means will allow more of the texts will be translated into English.

In spite of Israel's small area it has a very diverse flora including some 2500 species. The causes for this great diversity are related to the climatic history of this part of the globe and its location at the crossroads among a variety of climatic regions in Europe, Central Asia, The Sahara and the tropics.

The plant descriptions are kept simple while not compromising on accuracy or breadth. Their mission is to bring the information to a wide audience in a friendly way in order to educate and promote the appreciation of the natural beauty of this land.

One can easily search the database for an unknown plant using simple attributes and select the correct one from an assortment of pictures. There are plans to translate all the information in this website into English if the necessary resources will be available.

The website presents more than 2140 plants, and more than 10,000 marvelous pictures described in 4 languages, and includes more than 6,000 text pages that load up quickly in a friendly manner.

The persons behind this venture are Mrs. Sara Gold, website Director, Prof. Amram Eshel, professor of botany at Tel-Aviv University, Dr. Erga Aloni, and Dr. Dror Melamed. The pictures were taken by a number of professional and amateur photographers, who donated them to this website, and knowledgeable botanists who wrote the texts.

I am delighted to have had the opportunity to spend time with Sara in Israel. She is a woman of passion and commitment. She is equally thrilled in our new collaboration. I commend her work and that of her partners and volunteers to all of our BBGS constituents. I look forward to a long and fruitful partnership.
Bethlehem Greetings from Dr. and Mrs. Ed Bez
Israel, 2011
Before leaving Israel and "Little Town of Bethlehem, how Sweet We See Thee Lie…" we want to send you Happy Chanukah and Merry Christmas (both miracles!) greetings from our small apartment to wherever you are. Yes, Ed and I are leaving in about twenty-four hours what I affectionately call "home," and returning to the US where we will once again be reunited with loved ones and friends.
Recently, Ed and I spent a day in Bethlehem; it was my first visit to the place where the shepherds were in their fields before the angelic host announced that Messiah, the Savior of the World was to be born. I had been longing to see Bethlehem for so long. Bethlehem was not included in our tour package in 2003 because it was not considered safe. I now have a better understanding of what politics are in the Middle East. I must admit traveling to Bethlehem my first time was bittersweet. Bitter? Yes, Bethlehem and Israel are not at total peace with one another – a wall separates them as once a wall separated Berlin from Germany. Sad. So sad.

We were allowed into Bethlehem with no problems and we were affectionately greeted by a store owner that is a friend with one of Ed's long-time Palestinian Christian friend's, Makhoul. I must admit the day in Bethlehem was most enjoyable once we crossed that imposing wall. We did some shopping and made plans to return to Bethlehem again when we lead tours in 2012 and 2013.
My favorite time inside Bethlehem was sitting at a restaurant, eating the best Pizza we have had since being in the Middle East. From our window we could see small Bethlehem. I imagined Mary and Joseph on the ridge as they made their trek from Nazareth so many years ago. The flat Bethlehem in my mind's eye was dismissed and a tough terrain of the hillside was added as Ed explained that the town lies within a mountainous horseshoe. I cannot imagine being pregnant and ready to deliver a baby while traveling to Bethlehem and upon arriving, finding (for a host of reasons) there was "no room" for them!
Today, once again my heart rejoices that Mary and Joseph did not say "no" to their calling. Our Savior was born in the house of bread "beth – lechem", just as promised by the prophets. As Christians, with child-like faith, we accept it was a miracle birth of a virgin. Many of our Jewish ancestors have misunderstood this event and many Jewish people we know still need Messiah. I say we need another miracle; that peace would be found in Bethlehem and World over! -- That Christians, Moslems, and Jews, share peace. While total peace might not be found until Messiah returns, perhaps we could allow the Holy Spirit to restore a peaceful relationship with one person at this holiday season, whether they are our Christian friends or Jewish and Moslem neighbors.
As for me, I look forward to lighting Chanukah candles with Ed and his Dad again, and sharing the story of the miracle that Jews of years ago were able to light their menorahs for eight days, when not enough temple oil was available. I imagine Yeshua may have lit similar lights when he was small as he heard the story shared with his parents. This holiday year we also look forward to sharing time with new friends, both Jew and Moslem alike and making plans to build medical containers for poor villages in the Middle East. Neither will I forget to thank God that Yeshua was born and ask Adonai one more time for the peace of Jerusalem.
"Pray for the peace of Jerusalem: 'May those who love you be secure'" Psalms 122:6.
Shalom and shalom,
Rachel Leah Bez
PRESS RELEASE
Where Dr Bez is working and studying
August, 2011
Dr Bez and Rachel are based at Yad Hashmona in the Judean hill country, Israel.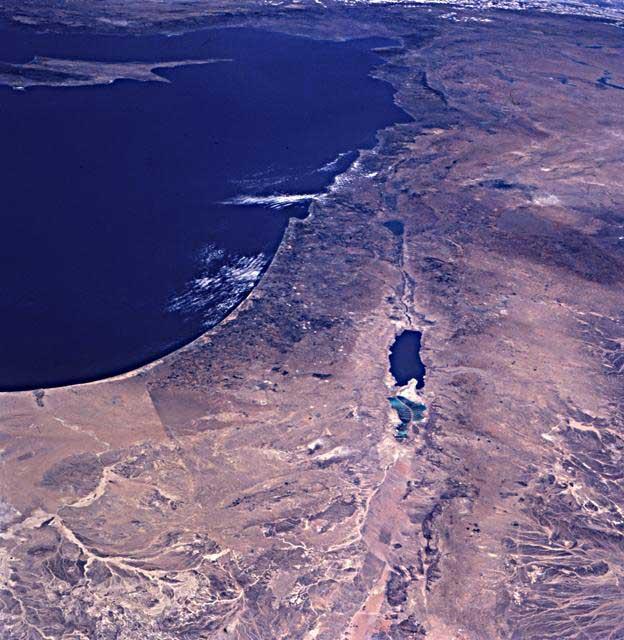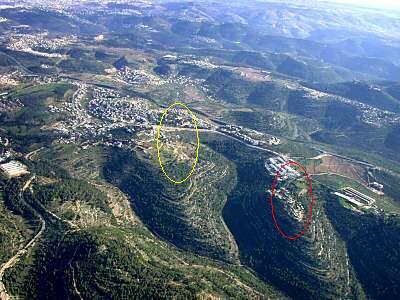 Large body of water in the center of this SAT phot is the Dead Sea. Draw a horizontal line through the top of the Dead Sea and turn left (west) and ascend 15 miles to Jerusalem. Follow the horizontal line just 10 miles further west and you'll locate Abu Ghosh (or Kiriath jearim).
Central ridge circled in yellow is the biblical site of Kiriath Jearmin (1 Samuel 7). Dr Bez is working at Yad Hashmona on the ridge to the right and circled in red. The biblical gardens are a massive undertaking and encompass about 15 acres.
PRESS RELEASE
BBGS Director to Study Biblical Flora in Israel
May, 2011
Dr Ed Bez and his wife, Rachel, are currently working in a biblical garden at Yad Hashmona, Israel. They are being trained by a 20 year biblical garden veteran. They will be attending Ulpan (intensive, emmersion, language school) beginning in September as well. Dr. Bez will be collecting botanical specimens and taking thousands of photos of native flora.
Dr Bez will be posting many of these photos (below are a few teasers). Can you identify them? If so, send him your guesses to bbgusa@yahoo.com
He will also be blogging and writing extensively about biblical flora. He will point out their importance in understanding biblical stories as well as investigating modern uses of these fascinating plants.
Dr Bez and Rachel are in Israel until December 2011.
PRESS RELEASE
March 2011
The Biblical Botanical Gardens Society announces the appointment of William Joseph Moran III to the post of Media Director.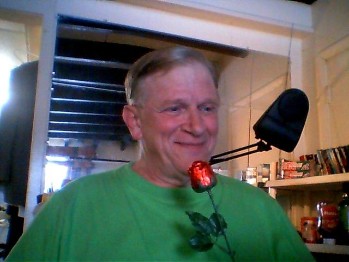 North Florida Herald, Thursday, November 19, 2009
Biblical gardens to give visitors a chance to walk, live, eat as Jesus did in his time
By Brad Goldbach

High Springs Herald, Thursday, June 4, 2009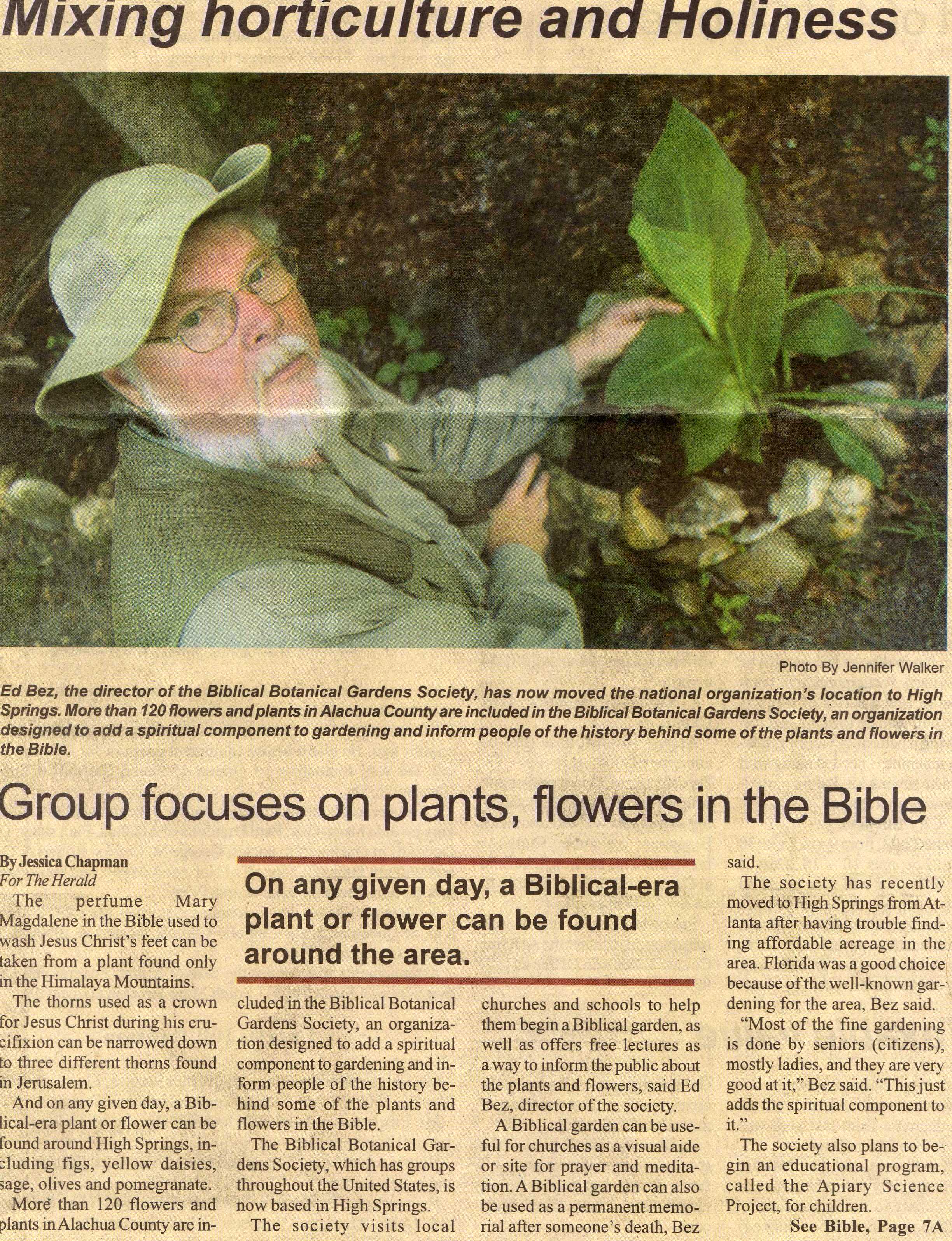 PRESS RELEASE
Clarksville, Georgia
May 28, 2009
Dr Ed Bez, director of the Biblical Botanical Garden Society, High Springs, Florida gave a fascinating presentation to the local Garden Club chapter on Thursday, May 28th at the home of retired Baptist minister, Rev. and Mrs. Furman Lewis His wife, Janette, served as hostess for the Garden Club's meeting.
The title of his presentation was "Ruin's cause, Redemption's cure: Thorns and Thistles in the Bible." The presentation was well received according to Mary Mack, current president of the Garden Club.
The presentation was informative, enlightening, and delivered in a warm, passionate, way. Dr. Bez advocated the planting of some thistles or thorns as part of the gardening experience in North Georgia.
Their general usefulness for food, medicine, weapons, tools, building materials, and fuels in the ancient Near East were highlighted during the talk. Several facts about thorns and thistles in the Bible held the attention and interest of the whole group, such as, generally speaking the color of the flowers of thistles is purple, royal purple and that if a plant has thorns it is likely edible. These and other insights made for a wonderful club meeting.
Approximately 35-40 people were in attendance.
This was the second year for Dr. Bez to give a presentation. "The club was blessed to have Dr. Bez with us again. He is a joy to listen to and to learn from", said Mary Mack.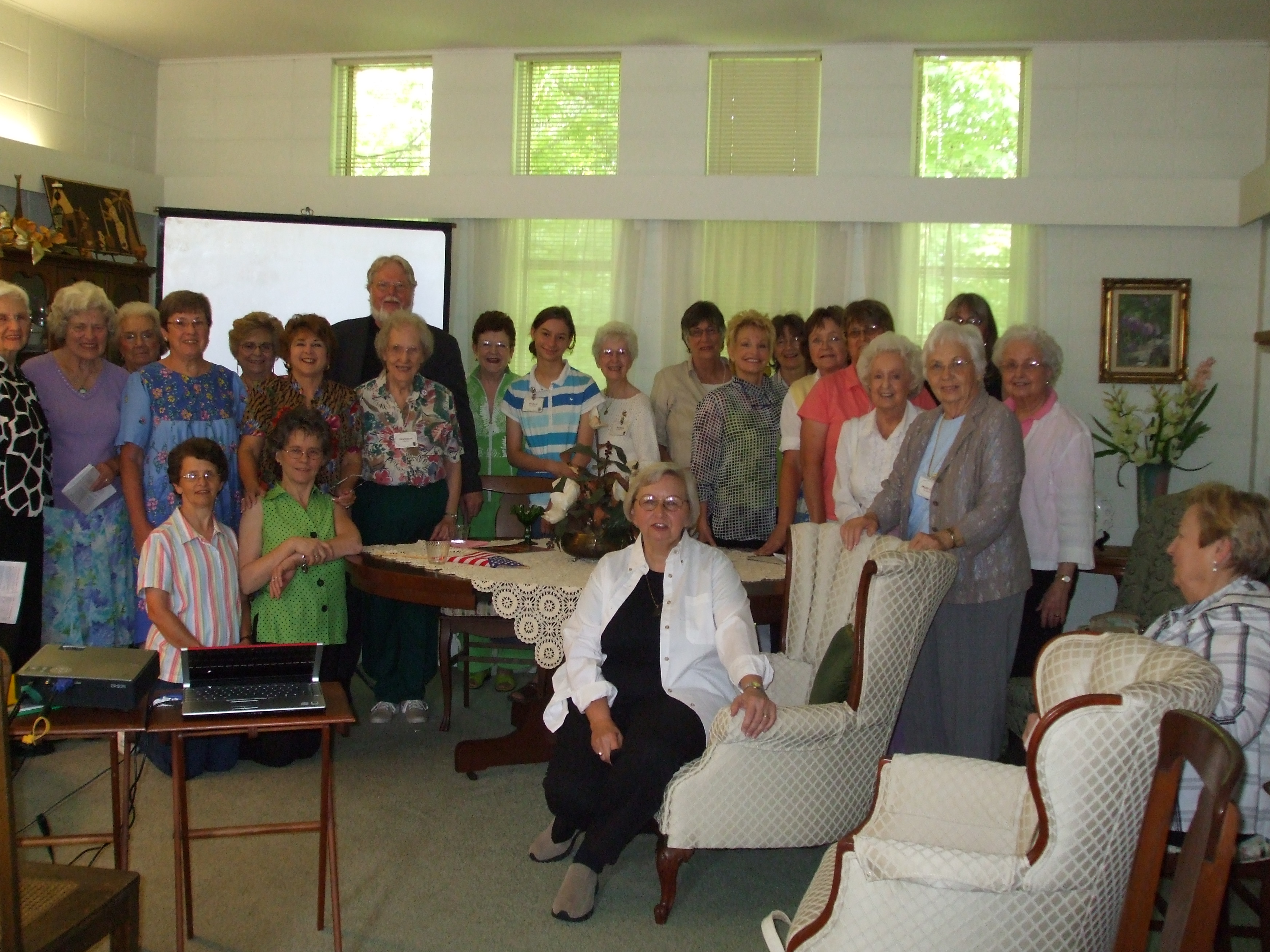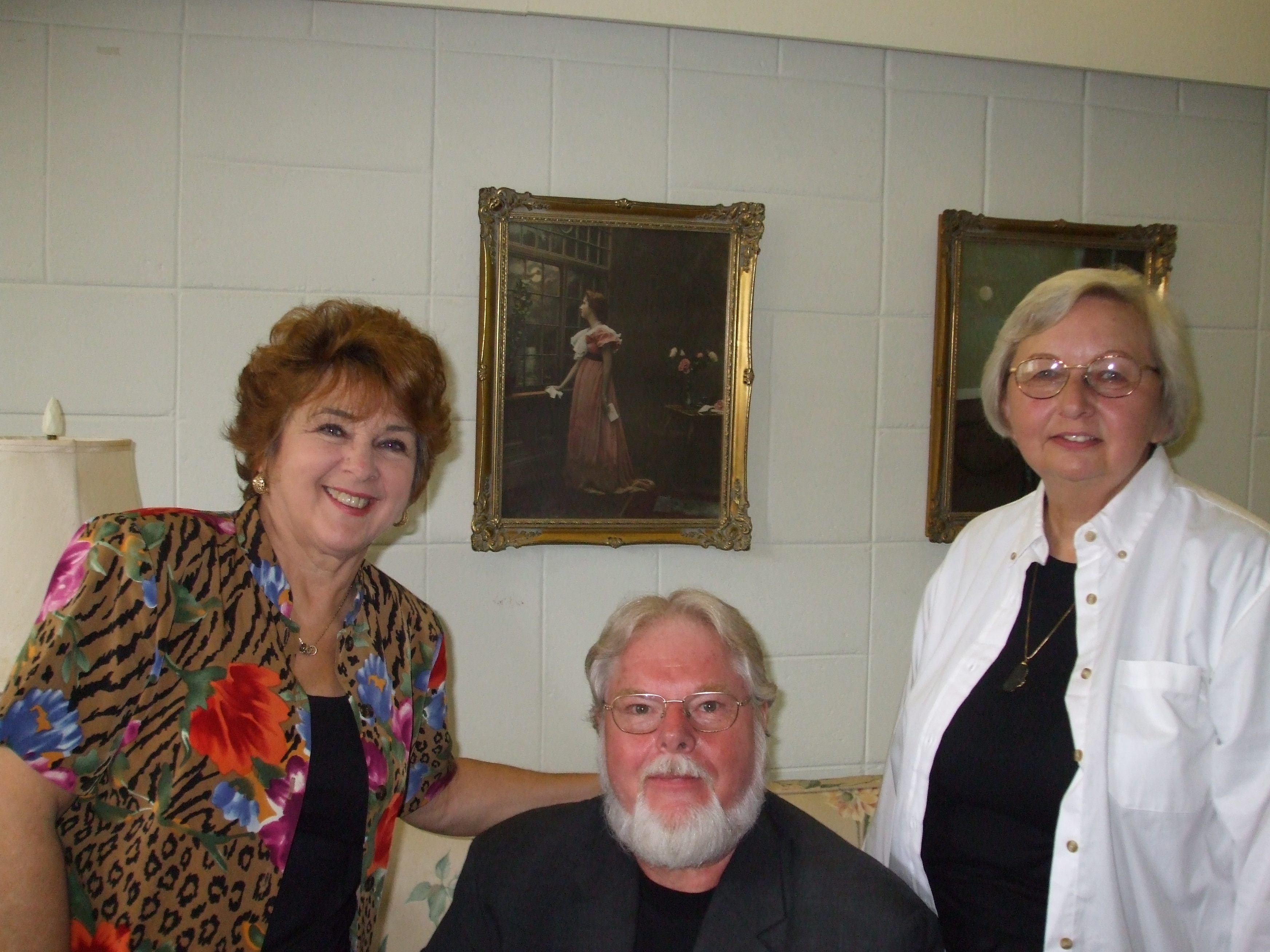 Some of the ladies from the Cartersville Garden Club that attended the presentation by Dr. Bez entitled "Ruins Curse, Redmeptions Cure: Thorns and Thistles of the Bible."
Photo taken Thursday, May 28, 2009
From left to right, Rev. Virginia Ruhlman (Club Chaplan), Dr. Ed Bez,
Mary Mack, ( President, Cartersville Garden Club).
Free Seed program to continue
May 16, 2009
BBGS receives hundreds of thousands of seeds from BiblicalGardens.org founder Shirley Pinchev Sidell.
These seeds will be part of a "Free Seeds" program first launched by Shirley a few years ago and to be continued by BBGS.
If you are interested in a packet of "free Seeds" for your gardens just send us an e-mail requesting them.
April 10, 2009 (Good Friday)*-
Newspaper article submitted to the High Springs Herald, High Springs, Florida for publication.
"Japan, Bermuda, the Bible and Easter Lilies"
Ed Bez, Director
Biblical Botanical Gardens Society- USA
High Springs, Florida
Every holiday has its own cherished traditions that are lovingly passed down from generation to generation. At Easter, these joyous traditions often include egg decorating, gift baskets, chocolate bunnies, local church services, family gatherings, parades, and, of course, the Easter Lily. For many, its beautiful trumpet-shaped blossoms symbolize purity, hope, and resurrection life -- the spiritual essence of Easter -- and all the promises of spring.
But are the lilies that line the chancels or altars on Easter Sunday the same as the lilies mentioned in the Bible?
Well, Probably not.
The Bible mentions more than 120 species of plants, flowers, herbs, trees, grains and fruits in both Old and New Testaments. The problem for biblical scholars and botanists is that many of the plants are not specifically identified but are rather generic references to broad categories of flowers.
The Hebrew name translated lily is shushan or shoshan, i.e., "whiteness", and was used as the general name of several plants common to the holy land, such as the tulip, iris, anemone, gladiolus, etc. Some interpret it, with much probability, as denoting in the Old Testament the water-lily or lotus. Its flowers are large, and they are of a white color, with streaks of pink. They supplied models for the ornaments of the decorative pillars of Solomon's great temple and the large bronze laver marking the entrance (1 Kings 7:19, 22, 26; 2 Chronicles 4:5).
The lilies (Gr. krinia) spoken of in the New Testament (Matthew 6:28; Luke 12:27) may have been the scarlet martagon or "red Turk's-cap lily", which comes into flower at the season of the year when our Lord's sermon on the mount is supposed to have been delivered. It is abundant in the district of Galilee; and its fine scarlet flowers render it a very conspicuous and showy object, which would naturally attract the attention of the hearers.
In the wondrous richness of the spring bloom which characterizes the land of Israel if any one plant can claim pre-eminence as the floral glory of Palestine, it is the anemone, the most natural flower for Jesus to pluck and use as an illustration, whether walking in the fields or sitting on the hill-side.
So if the Lily on the altar is not the same as the "lily" mentioned in the Bible where did the tradition originate?
The tradition dates back around the 1800s. It came in with the rise in the Easter observances by the Protestants in America. And, strangely, it took some more time to find a widespread acceptance. Early Americans were not used to seeing a lily waiting to be picked up for the Easter decor. The native American lilies (the garden or, Madonna lily) bloomed in the early summer, too late for use during Easter. So the use of flowers for Easter decorations did not find a widespread growth until a lily was imported.

In the 1880s, while in Bermuda, Ms Thomas P. Sargent became familiar with a beautiful lily that blooms naturally in springtime. She just fell for this lovely white 'Bermuda' lily. She brought its bulbs back home to Philadelphia. There, a nursery man, called William Harris, fostered its growing use as an "Easter" flower.
We can also thank Louis Houghton, a WW I soldier, for the modern surge of popularity of the Bermuda lily – better known as the Easter Lily – in this country. In 1919 he brought a suitcase full of hybrid lily bulbs to the southern coast of Oregon and gave them to family and friends to plant.
The climate there was ideal for growing this lily, a native of the Ryukyu Islands of Japan, and by 1945, over one thousand west coast growers were producing bulbs for the commercial market. Despite a sales window of only approximately two weeks each year, Easter Lilies are the fourth largest potted plant crop in the U.S., ranking among poinsettias, mums, and azaleas as America's favorite blooming plants.
Now you know what Japan, Bermuda, the Bible and Easter Lilies have in common.
Blessed Good Friday and Happy Easter.
* Orthodox Christians use a different calendar and will celebrate Good Friday on April 17th.

May 21, 2009 - Press Release
ABC Founder/President, Chappie McChesney, appointed Dr. Ed Bez and his son, Mark E. Bez to two important posts in the newly formed beekeepers club.
Dr. Bez assume the role as Director of Public Relations and Club Programming while Mark assumes the position of Director of Youth and Community Education.
More specific details of their duties and function will be outlined to the club membership at the next monthly meeting.
Both Dr. Bez and Mark expressed appreciation for the opportunity to serve ABC.
For more information click here.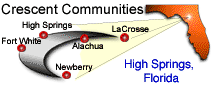 May 15, 2009
High Springs Herald - Group forming to discuss plants, flowers mentioned in the Bible
April 8, 2009
Today was an historic day in the life of "Glimpses of Eden Biblical Botanical Gardens", High Springs, Florida. We picked up three species of plants that will be the first plantings in the young garden. We took delivery of several Ficus carica (Brown Turkey Figs), six Aristea macrocarpa (African Iris), and six Elettaria cardamomum (Green ginger, common ginger); their connection to the Bible and ancient times will appear below.
We want to thank Kate Boulos and Greg Brannan, Archer, Florida ( for supplying the fig trees), Diane Goodrich, Orange Lake, Florida.(for supplying African Iris and Cardamom).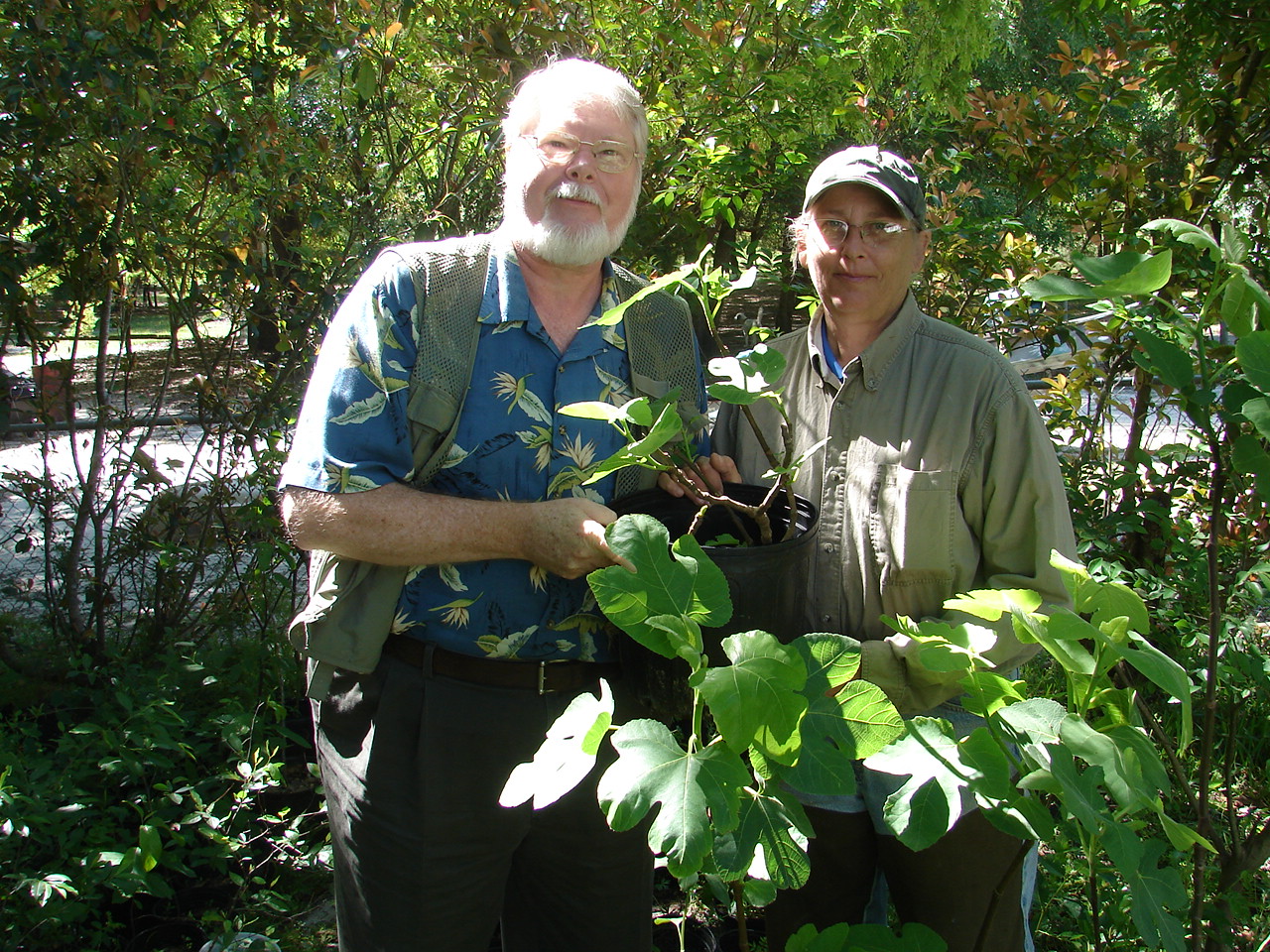 Above: Dr. Ed Bez, BBGSUSA Director (L) and grower, Kate Boulos.
Photo by Mark Bez (April 8, 2009)
Right: Fig tree with immature fruit, Nazareth Village, Nazareth, Upper Galilee, Israel.
Photo by Ed Bez (2005)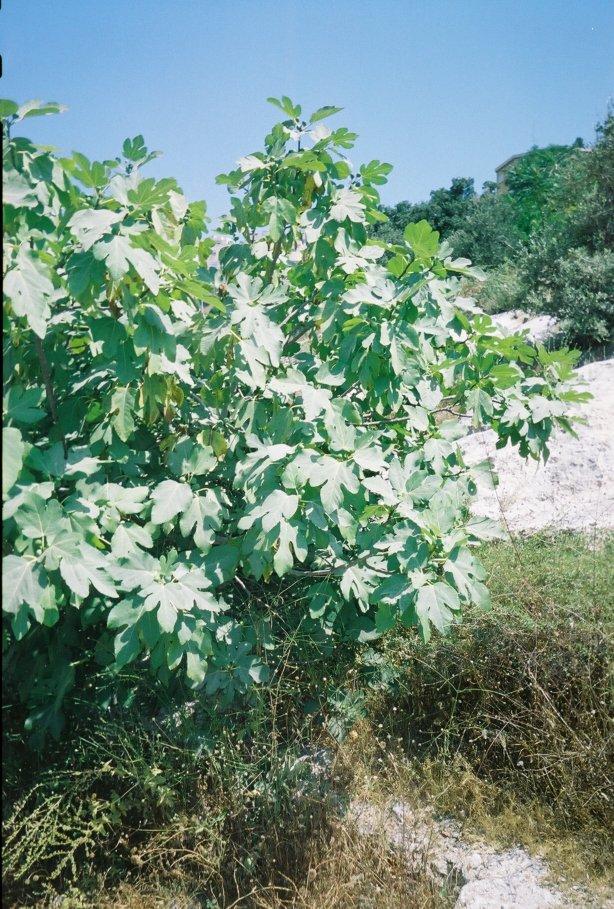 April 2, 2009
BBGS-USA advisor Dr. Lytton John Musselman writes to us..." I am in eastern Iraq researching Bible plants for my Cambridge book and internet access is not always easy. I was glad to locate native populations of contenders for Lily of the Valley and Rose of Sharon.
Dr. Musselman has given us permission to post these beautiful contenters for two of the more romantic, symbolic, methaphorical flowers of the Bible. Thank you Dr. Musselman.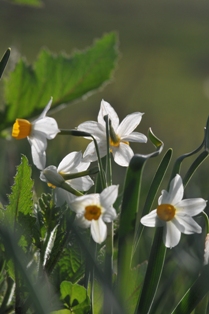 Possible contender for the "Lily of the Valley"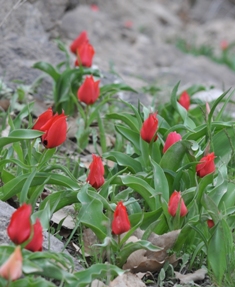 Possible contender for the "Rose of Sharon"
March 31, 2009
PRESS RELEASE
"Glimpses of Eden Biblical Botanical Gardens" to be established in High Springs, Florida.
There is a growing (pun intended) movement across the USA and around the world of establishing bible-themed gardens a.k.a., Biblical Botanical Gardens. Whether it be individuals fascinated with the 120 plus plants mentioned in the Hebrew Bible and the New Testament or churches and synagogues looking to beautify their campuses...there is great interest in the flora of the lands of the Bible.
It isn't as starnge as it may first sound. Think about it. How many American's use or enjoy olive oil, promogrates, garlic. mellons, pistachios, aloe vera, dill, chic peas, poppy, onion, saffron, hyacinth, wheat and barley every day? The list could go on and on, it is by no means comprehensive. Few of us relaize that these plants, flowers, fruits, nuts, and herbs are in fact native to the lands of the Bible.
Many of these same plants become involved in the story of God and God's people.
Who hasn't heard of the mustard seed; smallest among seeds? Or the flax plant from which ancient linen was woven? Nearly everyone has some knowledge of Bible plants and if they don't then what better way to connect moderns to the ancient world than through a living environment of both beauty and utility; by plant a biblical garden.
Ed Bez (seen below studying ancent Near Eastern gardening, particularly the style used by Israelites) recently moved from the hustle and bustle of Greater Atlanta to the more placid environment of Northcentral Florida. He has been interested in biblical plants for many years and hopes to find kindred interests here in Alachua County. He hopes to soon begin creating a model of a biblical garden right here in High Springs. The garden will be called "Glimspes of Eden Biblical Botanical Garden.
He loves wrting about biblical plants, flowers, herbs and trees. So many of the plants mentioned in the Bible can actually be grown here in Northcentral Florida with great success. Pershaps 80% of all plants of the Bible can be cultivated here. In fact, many folks already have some of these biblical flowers blooming in their gardens and don't realize their connection to stories in the Bible.
He is convinced of the intrinsic value of studying and enjoying biblical fauna. He hopes to encourage many churches in the region to consider beautifying their campuses with such a garden; to illicit the help of children and "green-thumbed" seniors to volunteer their time and skills in the creation of a "little bit of Eden" at their churches, synagogues, schools and homes. It is such a rewarding experience for everyone that becomes involved.
He is available as a consultant. Check out his website at http://www.bbgsusa.com or call him at 352-301-1445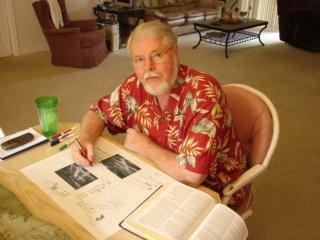 Ed Bez studying ancient New Eastern gardening techniques, especially those employed by Israelites
in the Late Bronze and Iron Ages (1550 BC-586 BC).