President and Executive Director
Dr. Ed Bez - Georgia
Dr. Bez holds advanced degrees Systematic Theology (1985) and an avocational archaeologist (digging in the Middle East for 20 years).
He has been a popular lecturer on biblical flora for over 10 years. Currently, he is a minister at The Church at Covington, Oxford, Georgia where he is supervising the development of a small biblical botanical memorial garden on campus.
Dr. Bez has been an enthusiastic avocational biblical botanist for 25 years; teaching about creation care and bible plants (How to grow and propagate them) at schools, churches, civic clubs, synagogues, garden clubs, etc.
He and his lovely wife, Rachel, gained their Biblical Botanical Gardening Certifications while serving on the botanical staff at the second largest biblical botanical park in Israel (2011).
He is a Master Gardener (2014) with Rockdale County Extension office, Conyers, Georgia.
Dr. Bez is the Third International President of the Biblical Botanical Garden Society.
His wit and humor makes his presentations both enjoyable and memorable.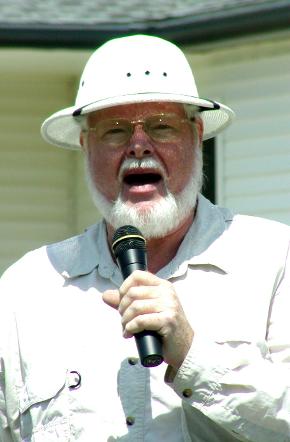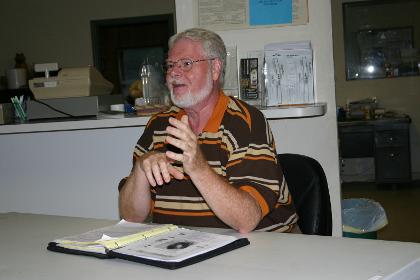 Director of Media,
Publicist, Author and Translator
William Moran III - New York
You know me from the Garden Reveries I've written for our Society. I hope you enjoy them. I've had as much pleasure writing them as you, I hope, have had reading them. I'm not quite finished. There is much scripture and many plant and garden topics yet to address. My typical writing describes heavy machinery or software design & operation. It's refreshing to write about plants and history in the nexus of scripture. Writing our Garden Reveries has given me a real appreciation for those we hire to write a new sermon every week.
What you don't know is the role I've played keeping behind the scenes keeping our membership free from would-be spammers & scammers. Sorry to say, but every so often, about three times a year, we get some jasper claiming to be from Lake Side when their IP address trace says Lagos. That applicant gets special attention from me and a stern challenge to admission. Doctor Bez called my attention to the problem when it happened to our membership four years ago. We all recall how uncomfortable that episode was. It aint happened since and I'm the guy responsible – to blame, if you're the cheat from Chernobyl or the liar from Lagos.
Happy to be of service: It's fun frustrating felons (and engaging in unrestrained alliteration).
I also serve by translating documents, writing press releases, doing research and cheerleading. It is encouraging to see the traffic to our sites due to the work I do. Ours is a worthy noble cause; a cause that deserves the widest possible dissemination here and abroad.
My degree is in Linguistics and I am a 35 year veteran of the Royal Scholl of Church Music (RSCM). My translating skill has opened our society to the world of BBGs beyond our borders. Did you know that Germany hosts some 600 BBGs? True. We've only just begun to catch up to Europe in that regard. We've some exciting projects afoot in that regard, but more on that when the time is ripe.
I have also proven capable in tracing family roots back into Germany. If you need help with that, I'm good at it and am here to serve.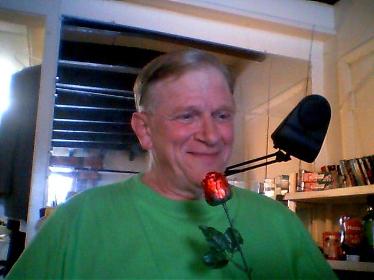 Consultant
Daniel Lee Gabriel - Israel
Hello, I am Daniel Zarecki from Jerusalem, Israel. I became friends with Dr Ed Bez and his wife, Rachel while working together at a Biblical Garden in the Judean Hills of Israel in 2011. We were responsible for the care and upkeep of a 25 acre biblical garden. During our time in Israel I quickly recognized the passion and enthusiasm that Dr Bez had for learning everything possible about the plants of the Bible.
We worked many long and difficult days together, learning within six months as much as most would learn in two years. Dr Bez came back to the United States certified in Biblical gardening.
You should know we became professional colleagues as well as very good friends in a very short period of time. Before we completed our time at the biblical botanical gardens, Dr Bez and Rachel invited me to to join them as a staff member with the Biblical Botanical Gardens Society, here in the United States.
I look forward to meeting many of you and helping you with any biblical gardening issues you may have. I will be posting pictures, writing articles, blogging and producing short "How To" videos to help each of you be successful in growing the amazing plants of the Bible.