Land of Linkin' and Bloggernauts
BBGS-Intl. provides links to sites maintained by other organizations for informational purposes only. BBGSUSA has no responsibility for the accuracy of the content of any Web site to which a link is provided. The groups included on the list do not necessarily reflect the views of BBGSUSA.
Other interesting and informative blogs
http://israeltours.wordpress.com
Israeli tour guide, Shmuel Browns- Great site for those interested in the Bible and flowers.
Sample of an informative tidbit from Shmuel's blog.
"One of the things about touring Israel is that you get to see a lot in a small amount of space. Because Israel is located on the land bridge between Europe, Asia and Africa and extends from the Mediterranean Sea to the Jordan River in the Great African Rift Valley and from the Red Sea to mountains in the north it has a diversity of climates and habitats. These unique conditions are the main cause for the rich diversity of Israeli flora; more than 2500 species (compared to 1500 in the British Isles for example which is 10 times the size)."
Flowers In Israel -photo blogger by Yariv Modzelewicz
http://blog.flowersinisrael.com/
Christian Creation Stewardship
http://deepgreenconversation.org/category/blog/
Biblical Archaeology - Archaeo-blogger Todd Bolen
Biblical /Theological studies - sponsored by Zondervan Publ.
Bible Society is an advocate for the Bible in contemporary cultures, resourcing and influencing those who shape society and making the Bible heard by all.
http://www.biblesociety.org.uk/

Biblical Gardens (Abroad)
Israel
The Tisch Family Zoological Gardens, formerly the Jerusalem Biblical Zoo, showcases native Israeli plants and animals, with a focus on species mentioned in the Bible. Located in the Malha neighborhood of southwestern Jerusalem, the gardens showcase biblical plants alongside native and biblical animals. The 62-acre park is situated on the side of a valley, providing a panoramic view that encourages the visitor to imagine the biblical landscapes of Israel.
Tisch Family Zoological Gardens
Jerusalem Biblical Zoo
PO Box 898
Jerusalem, Israel 91008
+972-02-6750111
jhttp://jerusalemzoo.org.il/len/
Located on the Givat Ram campus of Hebrew University, near the Knesset and Israel Museum, the Jerusalem Botanical Gardens features plants from around the world. Hosting the largest collection of plants in Israel, the Jerusalem Botanical Gardens showcases biblical plants on the Bible Path. The Bible Path snakes through a wooded area and presents biblical staples, such as almond and fig trees, and tamarisk.
The Jerusalem Botanical Gardens
Hebrew University, Givat Ram Campus
Jerusalem, Israel 91904
972-2-6794012/13
http://www.botanic.co.il/english/index.htm
A short drive from Ben Gurion airport between Tel Aviv and Jerusalem, Neot Kedumim presents hundreds of plants from the bible and Talmud. Alongside the impressive plant collection are reconstructed biblical structures associated with planting and agriculture. Neot Kedumim integrates study and conservation of biblical plants with anthropology, history and zoology, providing visitors with a sense of the biblical horticultural and botanical landscape.
Neot Kedumim
+972-08-977-0777
http://www.n-k.org.il/public/english/index.htm
Just north of Binyamina, about 120 km northwest of Jerusalem, is the Ramat Hanadiv garden and nature park. The 1,100 acre park is a memorial to Baron Edmund de Rothschild, an early supporter of the Zionist movement. Ramat Hanadiv presents biblical plants in archaeological and historical contexts on numerous trails. Archaeological excavations in the nature park have exposed biblical era sites, which are now mingled with the biblical plants in the landscape.
Ramat Hanadiv
PO Box 325
Zichron Yaacov Israel 30900
+972-04-6298111
http://www.ramat-hanadiv.org.il/index_en.aspx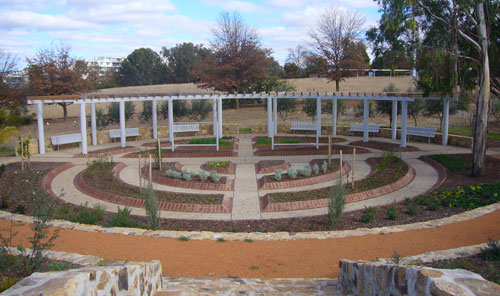 Other Interesting Sites
Flora of Israel online, Hebrew University http://flora.huji.ac.il/browse.asp?
Torah Flora
With Dr. Jon Greenberg
Expedition Bible:

a documentary series produced from the land of Israel covering a diversity of topics in thirty minute episodes that defend and establish the reliability and authority of the Bible.
http://www.expeditionbible.com/about.html
Preserving Bible Times: focuses on the historical, cultural, literary and geographic context of the Bible so readers can understand its meaning as a Middle Eastern villager would have first understood it.
http://www.preservingbibletimes.org/